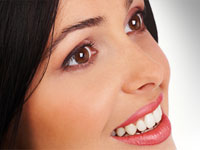 If you're looking for a quality Kennewick dentist, schedule a consultation with Dr. Michael Shannon. At Shannon Dental Health Center we're committed to providing a friendly and comfortable environment, along with comprehensive service and personalized care.
You will be pleased to find that your visit will be pleasant and low-stress, and we're always happy to schedule appointments at a time that's convenient for you.
Finding the right dentist is very important to your overall health. You want to make sure that your dentist is someone in whom you can place the utmost trust.
The team at Shannon Dental Health Center has been caring for the healthy smiles of Kennewick patients for years. This high level of experience has afforded us not only with the necessary skills but also the calm and gentle chairside manner that is so important when providing dental care.
For quality dental care in your neighborhood just call Shannon Dental Health Center at (509) 783-0824 or stop in to arrange for a consultation. We'll be happy to discuss the many affordable options available to meet your dental needs.