Dentistry in the Pasco Area: Find a Friendly Local Dentist
Taking care of your health comes first, and this is particularly important when it comes to your dental health. Pasco area dentistry with Michael Shannon, D.M.D., is your choice for both routine and more complex dental care. Our professional team will put you at ease as your teeth are examined and cared for. We believe in proven care and regular treatments to keep your teeth in perfect health.
As a trusted dentistry provider, we always take the time to ensure you receive the dental health treatment you need, always in a friendly and comfortable environment. At your first visit, we will take a full medical history and carefully examine your teeth, then we'll suggest the appropriate treatments, if any are necessary. We're highly skilled in a full range of routine and more complex dental treatment options. We're also very experienced at in putting nervous patients at ease during all treatments.
It's easy to make an appointment right now. Just call our helpful staff at (509) 783-0824 or complete our easy online form. Now is the best time to get the top dental care you deserve - we're looking forward to meeting you at Shannon Dental Health Center!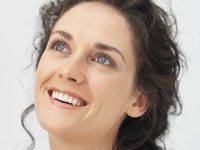 Beautiful cosmetic results
One of the first things people notice is your smile. All it takes is a single appointment or two with Pasco area dentist Michael Shannon, D.M.D., and you, too, can have the winning, healthy-looking smile you've always wanted. The beautiful cosmetic results you'll get from Shannon Dental Health Center can be immediate and dramatic!
Don't be embarrassed any longer
A negative self image can be detrimental to many facets of your life. Pasco area dentist Dr. Michael Shannon understands the positive life-changing power that a healthy and beautiful smile can bring to you. Here at Shannon Dental Health Center, we don't want you to be embarrassed any longer. Why not take your smile - and even your life - to a new level of self-confidence and beauty?
Safe, effective dental anesthesia
With dental anesthesia, Pasco area dentist Michael Shannon, D.M.D. you can have extensive dental treatments done during one appointment. You won't feel any discomfort during the procedure.
Your oral health is too important to put off. Feel free to talk to us about how dental anesthesia can make your life easier, and your teeth healthier.
If you're looking for a quality dentist in Burbank you've come to the right place. Dr. Shannon offers dentistry that Burbank residents have come to trust for caring and professional dental care.